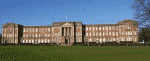 The Rivers state governor's special overseas undergraduate scholarship has not been announced for a very long time. For this reason, so many persons are not aware of the scholarship. This article is to inform every Rivers indigene that there is a possibility of Rivers Overseas Undergraduate being announced in 2018.
The Rivers State Sustainable Development Agency (RSSDA) hasn't invited applications yet from suitably qualified candidates for selection in the State Government Special Overseas Undergraduate Scholarship Programme for  2018/2019 session.
Continue reading for more details and how to apply for Rivers State Governor's Special Overseas Undergraduate Scholarship for Indigenes and Non-indigenes (no longer offered).
See Also: Undergraduate scholarships currently ongoing
Engineering (Including Agric Engineering, Architecture)
Medical Sciences 

Copied from: hotnigerianjobs.com

Economics
Computer Related studies
Natural Sciences
Town / Regional Planning

Who Should Apply For Rivers Scholarship
1.) For Rivers indigenes:
Must he of Rivers State ( submit, a copy of LGA identification)
Not above 21 years of age (Confirmation of age preferably by birth certificate)
A minimum of five (5) SSCE credits relevant to intended course of study. (NECO not acceptable)
Must not be on a degree awarding programme or its equivalent
2.) For Non Indigenes:
Applications are also welcome from children/wards of taxpaying non indigenes that have been resident in Rivers State for a minimum of 10 years.
In addition to the credentials mentioned above, 3 years tax clearance- certificate and primary school certificate should be submitted alongside the application. >>> Information Credit: http://www.hotnigerianjobs.com 
Aptitude Test
Shortlisted candidates will be contacted through SMS. emails or notices posted on www.rssda.org and in all Local Government Secretariat
Originals of credentials will be sighted during the screening of shortlisted candidates.
Application Closing Date: Not announced
This will be communicated… [Stay Subscribed and Follow Us on Facebook]
Read Also: All available scholarships
Nigerian Campus Forum Team.